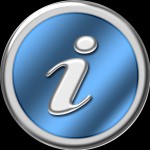 An informational session will be held on April 11th at 6:00 pm, in room 211,
McClain Hall.
Dr. Candy Young, Program Director for the Master of Arts in Leadership, will be giving the presentation and providing prospective students with information about the program and details for applying. Students from every concentration and major are invited to attend.
A "Q&A" will immediately follow the presentation for students that wish to know more and there will also be opportunities to speak to students that are already in the program.
Come and Explore this unique opportunity!
About the presenter:

Dr. Candy Young has been instrumental in the creation and development of the Master of Arts in Leadership program.
Candace Young has been at Truman since 1980. She holds a bachelor's degree from Columbia College, and a master's and doctorate from the University of Missouri. Her teaching interests include American government, bureaucratic politics, and public policy. Her current research focuses on higher education and assessment of student learning, legislators' use of information, and the effects of term limits on the state legislatures. She currently serves as program chair for the American Political Science Association's Annual Conference on Teaching and Learning, as a member of the MDHE's Commission on Curriculum and Assessment, and as the Chair of the American Political Science Association's Study Group on Assessment. Dr. Young has received several awards including Truman's Educator of the Year, the Governor's Award for Excellence in Teaching, the Walker and Doris Allen Fellowship, and the Faculty Leadership Hall of Fame. Dr. Young is a past-president of the Truman State Faculty Senate, the Missouri Association of Faculty Senates, and the Missouri Political Science Association.
---
McClain Hall is located on 100 E Normal St, Kirksville Missouri. Room 211 is located on the second floor.
Driving directions to McClain Hall
---
Printable map: