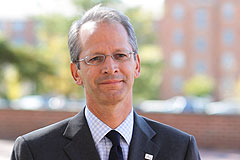 Dr. Troy Paino, President, Truman State University
Dr. Troy D. Paino began his duties as the sixteenth President of Truman State University on May 10, 2010, and serves as the chief executive officer and principal spokesperson for the University. Prior to becoming President, Dr. Paino served since 2008 as Truman's Provost and Vice President for Academic Affairs. In this leadership position he served as a senior member of the president's cabinet and as chief academic officer for the University. Dr. Paino served as the Dean of the College of Liberal Arts at Winona State University (Minnesota) from 2004 to 2008. He began his career at Winona State University in 1997 as an Assistant Professor of History. He was promoted to the rank of Professor in 2007. Dr. Paino received his Juris Doctorate from Indiana University School of Law. Prior to arriving at Winona, he worked as a lawyer in Indianapolis. Dr. Paino also has a Ph.D. and a Master of Arts degree in American Studies from Michigan State University and a Bachelor of Arts degree in history and philosophy from Evangel University in Springfield, Missouri. His teaching and scholarly interests include 20th-century cultural and social history and American legal history. He has written extensively on the history of American sport, and in 2008 published his book, "The Social History of the United States: 1960s."Dr. Paino is a member of the American Association of State Colleges and Universities (AASCU) Committee on Professional Development and the AASCU New Presidents' Academy Advisory Committee. He is also a member of the Rotary Club of Kirksville and the First United Methodist Church. He and his wife Kelly have two daughters, Sophia and Chloe.
How do you define a true leader?
"I don't pretend to know all the qualities that make a good leader. I do know that good leaders are as diverse as the people they lead. But in my opinion, the leaders who are going to make a positive difference in this world are those who want to serve, care deeply about the people they lead, are humble, willing to learn from others, and have an undying hope in the future."
---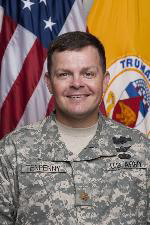 Lieuntenant Colonel Jim Tenpenny, Professor of Military Science
Lieutenant Colonel Jim Tenpenny began his duties as Professor of Military Science on June 15, 2010. He comes to Truman State University from Fort Hood, TX where he served as the Operations Officer for the 1st Cavalry Division's Assault Helicopter Battalion, to include a tour in Iraq from April 2009 to April 2010.
Lieutenant Colonel Tenpenny's military education includes the Aviation Officer Basic and Advanced Courses, the Combined Arms and Services Staff School and the Intermediate Level Education Course from the Command and General Staff College at Fort Leavenworth, KS. He was a Distinguished Military Graduate from Missouri Western State University in 1995 and recipient of the George C. Marshall ROTC Award. He earned a Master of Science in Adult Education from Kansas State University in 2008.
Some of Lieutenant Colonel Tenpenny's awards include the Bronze Star Medal (2 awards), the Defense Meritorious Service Medal, the Meritorious Service Medal (3 awards) and the Air Medal (2 awards). He is a Senior Army Aviator.Lieutenant Colonel Tenpenny is married to the former Lora Van Emmerik of Kearney, MO. They have two sons, Christopher, 16, and Matthew, 15.
How do you define a true leader?
"A true leader takes responsibility for everything that happens or fails to happen within the organization. A true leader is able to combine high standards and discipline with care and compassion to accomplish all tasks. A true leader sets the standard and leads from in front."
---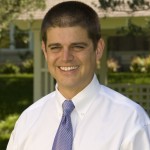 Dr. David Lusk, Leadership Development and Student Activities
Dr. Dave Lusk is the Associate Dean of Student Affairs for Leadership Development and Student Activities. Dave also serves the university as the Career Center Director and the Director of the Student Union. Dave received his Ph.D. in Counseling Psychology from the University of Kansas specializing in vocational psychology. He earned his B.A. in Psychology and History from Bethel College in Newton, Kansas. Dave is in his fourteenth year at Truman. He worked previously as a counselor at the University Counseling Services at Truman State University.
---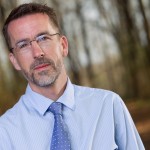 Dr. Royce Kallerud, Professor of English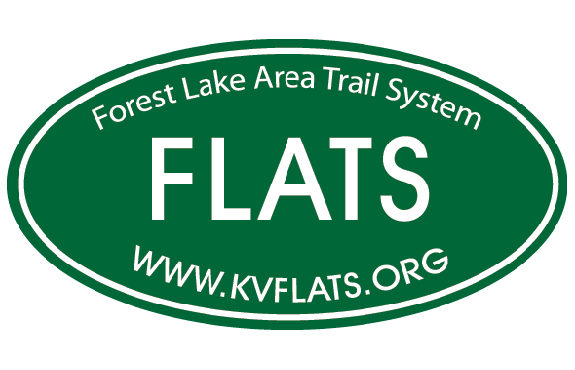 Dr. Kallerud received his M.A. and Ph.D. in English from State University of New York at Buffalo, his B.A. from Kalamazoo College, and studied abroad at Fourah Bay College in Sierra Leone, West Africa as an undergraduate. He came to Truman in 1998 and is currently chair of the Department of English and Linguistics. Dr. Kallerud teaches British Romantic Literature, Applying Literary Theory, and Writing as Critical Thinking and several other courses. His current research examines cognitive literary theory and modern genre theory in terms both of their relation to post-structural theory and their potential significance for literature curricula. He is currently chair of the Pathways Critical Thinking Task Force, a group working to support the teaching of critical thinking at Truman. Outside Truman, Dr. Kallerud is co-chair of the Forest Lake Area Trail System (FLATS), an all-volunteer group working to build a multi-use trail system connecting Kirksville to Thousand Hills State Park. For more information on FLATS, click here to visit the FLATS website. Dr. Kallerud is also an avid runner and helps organize events for Kirksville Multisport, a local running, bicycling, and swimming club, as well as managing The Homers, a city league softball team. He and his wife, Devon, have two wonderful children, Henry and Fern.