Core Instructors

*
---

Dr. Candy Young
Candace Young has been at Truman since 1980. She holds a bachelor's degree from Columbia College, and a master's and doctorate from the University of Missouri. Her teaching interests include American government, bureaucratic politics, and public policy. Her current research focuses on higher education and assessment of student learning, legislators' use of information, and the effects of term limits on the state legislatures. She currently serves as program chair for the American Political Science Association's Annual Conference on Teaching and Learning, as a member of the MDHE's Commission on Curriculum and Assessment, and as the Chair of the American Political Science Association's Study Group on Assessment. Dr. Young has received several awards including Truman's Educator of the Year, the Governor's Award for Excellence in Teaching, the Walker and Doris Allen Fellowship, and the Faculty Leadership Hall of Fame. Dr. Young is a past-president of the Truman State Faculty Senate, the Missouri Association of Faculty Senates, and the Missouri Political Science Association.
---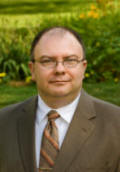 The Director of the Truman Institute is Dr. Kevin Minch, Professor of Communication. He also serves as Dean of the Joseph Baldwin Academy and the Summer Talent Academy for Professions in Health. Dr. Minch has been associated with the Joseph Baldwin Academy for six years while at Truman and previously served as Director of Truman's Show Me Forensics Institute. He was appointed Director of the Institute in spring 2009. From 1999-2009 he served as Director of Forensics (the speech and debate team). He has worked with several summer programs for secondary school students, including ones housed at the University of Kansas and Yale and serves as a consultant in fine arts programming for the National Federation of State High School Associations. He is also Chair of the National Communication Association's Committee on International Discussion and Debate and a trainer for the International Debate Education Association's parliamentary debate education programs in the People's Republic of China. He holds a BA in Political Science, and an MA in Communication from Wayne State University, and his PhD in Communication, with emphases in Rhetoric and Political Communication, from the University of Kansas.
---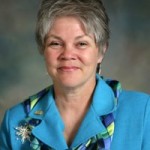 Elsie Gaber, Ph.D., Training and Compliance Manager at A.T. Still University of Health Sciences, is responsible for University-wide training. She has served as an Associate Dean for ATSU online School of Health Management, Associate Vice-President for University Relations, Assistant Vice-President for Community Developments, and Assistant Vice-President for Support Services. Prior to her employment at ATSU, Dr. Gaber served 16 years as an Academic Advisor at Truman State University creating early intervention strategies for the academically challenged and the gifted student, career development intervention and support services within the structure of the Career Placement Center. She served as President of Rotary Club of Kirksville Thousand Hills (1990 and 2010) and received the Ray Klinginsmith Distinguished Service Award (2011), Rotarian of the Year (2009-10), and the Four Avenues of Service Recognition Award (2001). She received the first TSU William Lee-O'Donnell Advising Award (1993). Elsie holds a BA in English and Psychology, and MS in Education from Eastern Illinois University, a Specialist in Education from Truman State University, and a Ph.D. from Walden University where she received an Outstanding Dissertation award (1994).
---
Paul graduated from Truman State University with a bacelor's degree in Political Science, and then attended Baylor University where he recieved his Master's in Public Policy and Administration. Subsequently, he took an internship at the Supreme Court in Washington, DC, in the administrative office of Cheif Justice William Regnquist. Upon his return to Missouri, Paul began working at the Department of Higher Education as a legislative liason and budget analyst. He later joined the non-partisan staff of the Missouri Senate as their K-12 and higher education policy and budget analyst, where he is still one of the state's leading experts on the elementary and secondary foundation formula. In 2007, Paul returned to the Department of Higher Education to be the deputy commissioner, where he oversaw all departmental operations and many budgetary and policiy initiatives. In 2013, he became the Executive Director of the Council of Public Higher Education (COPHE), the association of 15 presidents and chancellors of Missouri's public universities. In this current role, Paul represents COPHE in the state capitol, serves as a liason with the governor's office, the Department of Higher Education, other education-related group, and the rest of the state government.
---
Staff
Graduate Office Secretary
---
*Additional instructors are contingent on the student's choice of specialization
---